Versatile Designs For Before, During and After Pregnancy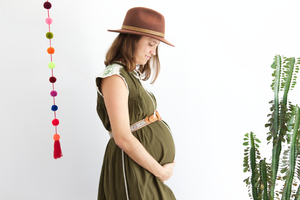 Dear Cielo community,
What have we been up to in isolation? I have been growing our little girl. We are very excited to bring her into the world in just a couple of months! I have absolutely loved wearing Cielo throughout my pregnancy so felt inspired to share a few of my favourite designs, versatile enough for before, during and after pregnancy.
First up we have our Victoria Dress. This beauty was hand crocheted by Vicky and her team in San Juan del Rio, Mexico. It features a divine pleated design and a great amount of fabric, allowing it to be worn before and after pregnancy. I like to style it with a belt to show off the bump. You can also pair it with sandals in summer or boots and leggings in winter.
Next we have our Costa Huipil. This gorgeous tunic design was handwoven on a backstrap loom by Eva from La Flor de Xochistlahuaca, Mexico. It features stunning traditional Amuzgo motifs that were created with naturally dyed thread. Yet again this design is perfect for both before and after pregnancy, as well as both winter and summer seasons. Wear it belted or loose depending on the desired fit and dress up or down depending on the occasion. Our Costa Huipil also comes in a tan and avocado colour way which you can find online.
Next we have another favourite of mine, our Sirena Dress. This is another special design that was hand crocheted by Vicky and her team. It features billowing sleeves and is loosely fitted for all different body shapes. Yet again you can wear the Sirena Dress loose or with a belt to show off the bump. I love to wear it with boots and tights in winter and worn loosely with sandals in summer.
Now for our versatile Cielo blouses! Our Borla Huipil was handwoven by Isabel, Patrocinia, Eutimia, Margarita and Silvia from La Flor de Xochistlahuaca, Mexico. They are all one of a kind designs that feature unique Amuzgo motifs inspired by their home town. They are loosely fitted so can be worn before and after pregnancy. I am wearing the size Medium here and love the oversized fit of the design when I am not pregnant. Pair the Borla Huipil with shorts in the summer or jeans in winter.
Next we have our Victoria Blouse, yet again designed and hand crocheted by Vicky and her talented team. The Victoria Blouse is lovely and loose, making it a great fit for before and during pregnancy. It is a timeless design that is made to be worn forever!
Lastly, we have our El Mar Huipil! Our El Mar Huipil was handwoven by Margarita and Isabel from La Flor de Xochistlahuaca, Mexico. This stunning Amuzgo design is the most beautiful shade of indigo and features traditional motifs in cream. My usual size (size small) was perfect for before and during pregnancy. Yet again you can pair this beauty with jeans in winter or shorts in summer.
Thank you so much for reading! I hope that I have inspired other mamas out there on to wear Cielo with confidence throughout pregnancy and beyond. You can find all of these pieces in our clothing section online. For now both of our local Coolum and Peregian Beach markets are still on hold due to COVID19, however we will keep you all posted with any changes. We miss our market customers dearly and can't wait to be back into the swing of things soon.

Have a beautiful weekend!
Skye.
---
Also in Our Journal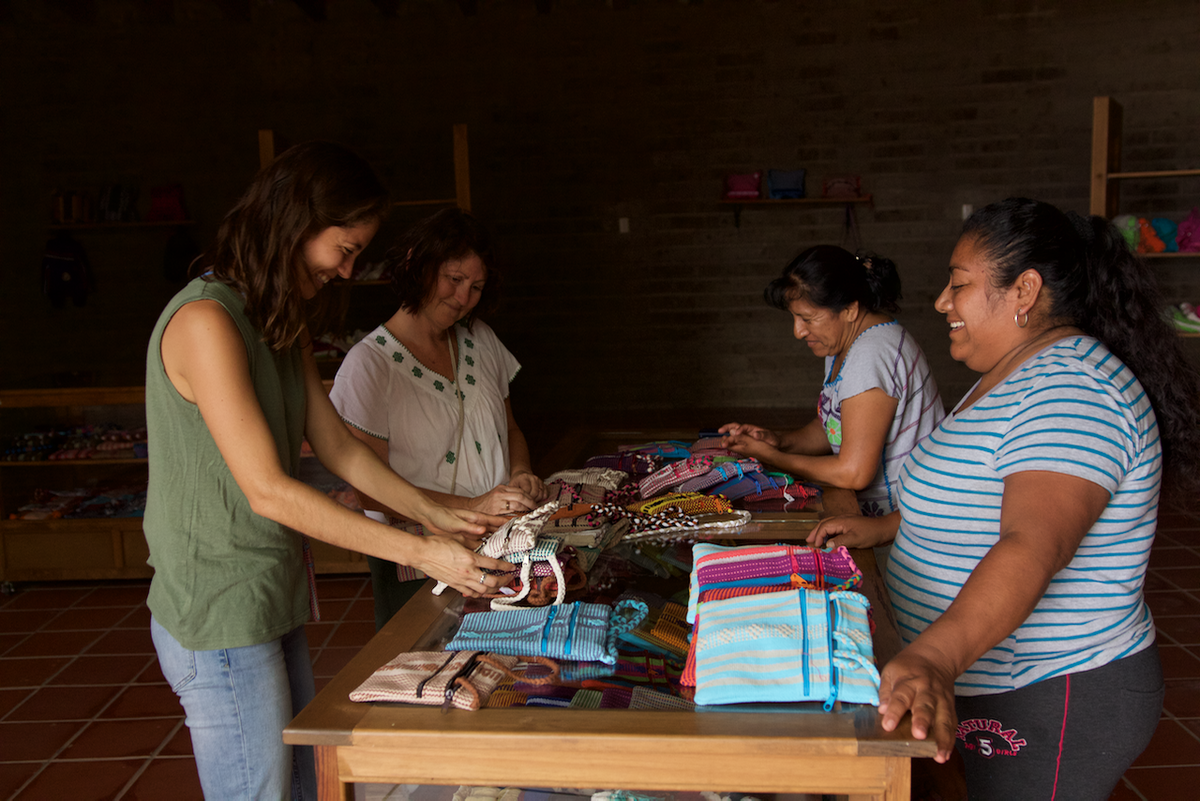 This week was Fashion Revolution Week. It is a time where people all over the world come together to ask their favourite brands #whomademyclothes? Brands and retailers around the world are asked to step up and be transparent about their supply chains.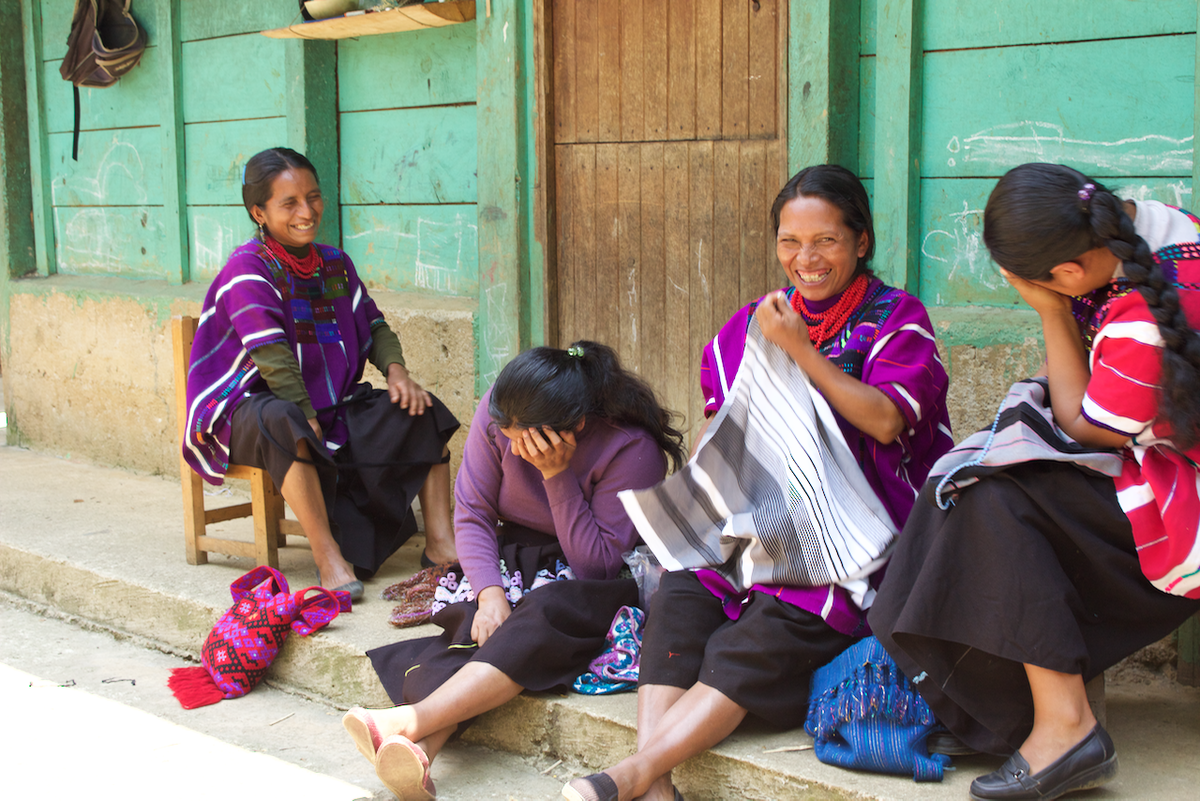 Today is International Women's Day and this year's theme is #EachforEqual where "we can actively choose to challenge stereotypes, fight bias, broaden perceptions, improve situations and celebrate women's achievements. Collectively, each one of us can help create a gender equal world".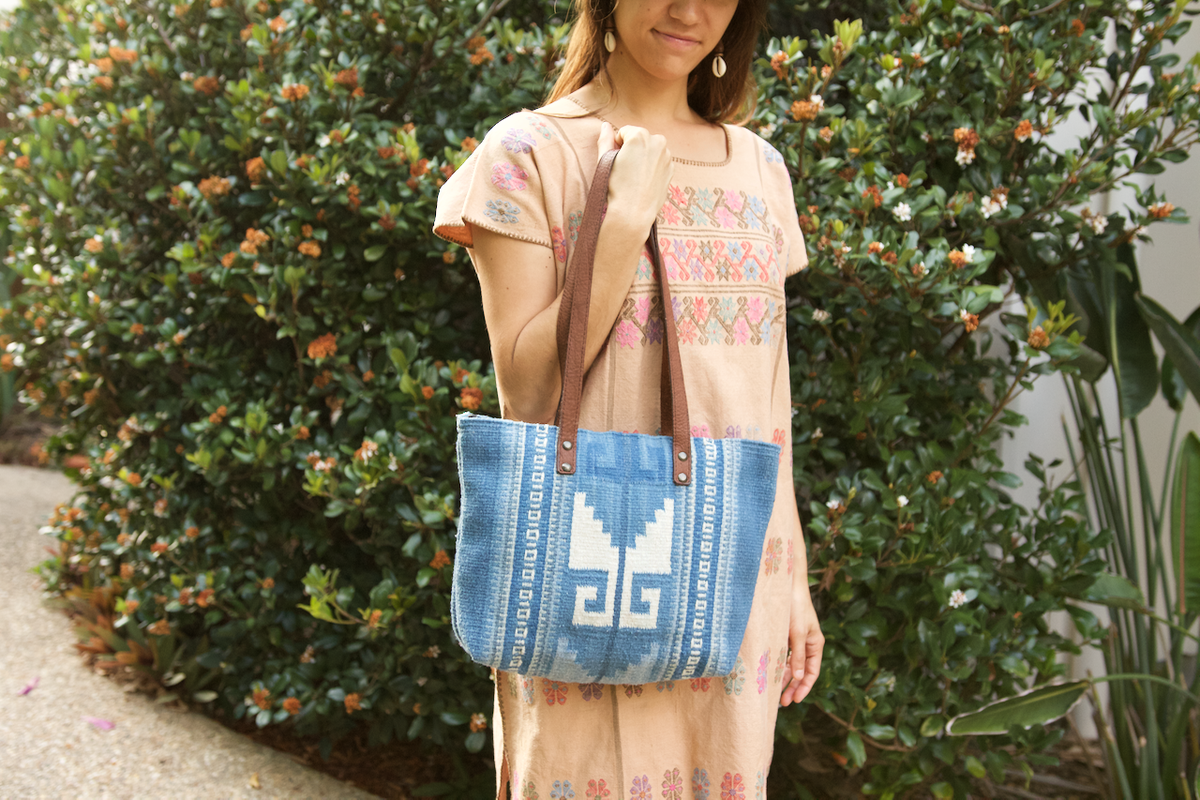 Today we are launching another stunning collection that celebrates the traditions of natural dyes. We are releasing a range of handwoven one of a kind huipiles made by women from La Flor de Xochistlahuaca, Mexico. This incredible cooperative is comprised of 27 Amuzgo women who weave traditional designs from their community with the purpose of rescuing, preserving and promoting their ancestral techniques of spinning and dyeing.