Dia de los Muertos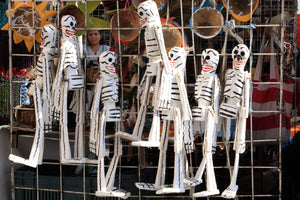 Back in 2011, during Skye's first trip with me to Mexico, we were lucky enough to observe and partake in many of Mexico's cultural traditions. One that will stay in my memory for a long time, is Dia de los Muertos (Day of the Dead).
Dia de los Muertos is a national holiday that is celebrated throughout Latin America and strongly in Mexico, from November 1st to November 2nd. November 1st marks the Dia de los Inocentes, to honour children who have passed and November 2nd is Dia de los Muertos, the day to honour adults. The rituals have evolved over time, since they started in Mexico by the Aztec, Toltec and Nahua people over 3000 years ago. Today the tradition is a combination of pre-Hispanic ritual and Catholicism (introduced by the Spanish).
Despite change, the essence of the tradition remains true and it is a time to honour, respect and celebrate the life of those who have departed. The souls of ancestors are believed to awaken from their sleep to return to earth to be with their families. This time is celebrated with food, drink, parties and activities that their ancestors would enjoy. The families make altars and place offerings of candles, incense, yellow marigold flowers, photos of their loved ones and food (often pan de muertos) underneath.
The meaning that can be understood, is to not be terrified by death, but to accept it as death is a natural part of life. This element of reflection is not a sad thing, but something to celebrate and often this commemoration takes place in cemeteries, next to the graves of their loved ones.
As Skye and I walked into Tapachula's cemetery on Dia de los Muertos, we were overwhelmed with many sights, sounds and smells. Mariachi's were loudly playing their music, the smell of flowers, bread and tequila filled the air, brightly coloured calacas and calaveras (skeletons and skulls) were decorated throughout and families were setting up picnics next to the graves of their loved ones. Strangers were smiling at us, as everyone was welcome. Here we witnessed the true beauty of the day, where all ages came together to share stories, laugh and most of all to remember. Something that we could all do a lot more of.
Feliz Dia de Los Muertos!
-Moacir.
Wearing the Bonita Dress in black.
(Factual information taken from National Geographic)
http://nationalgeographic.org/media/dia-de-los-muertos/
---
Also in Our Journal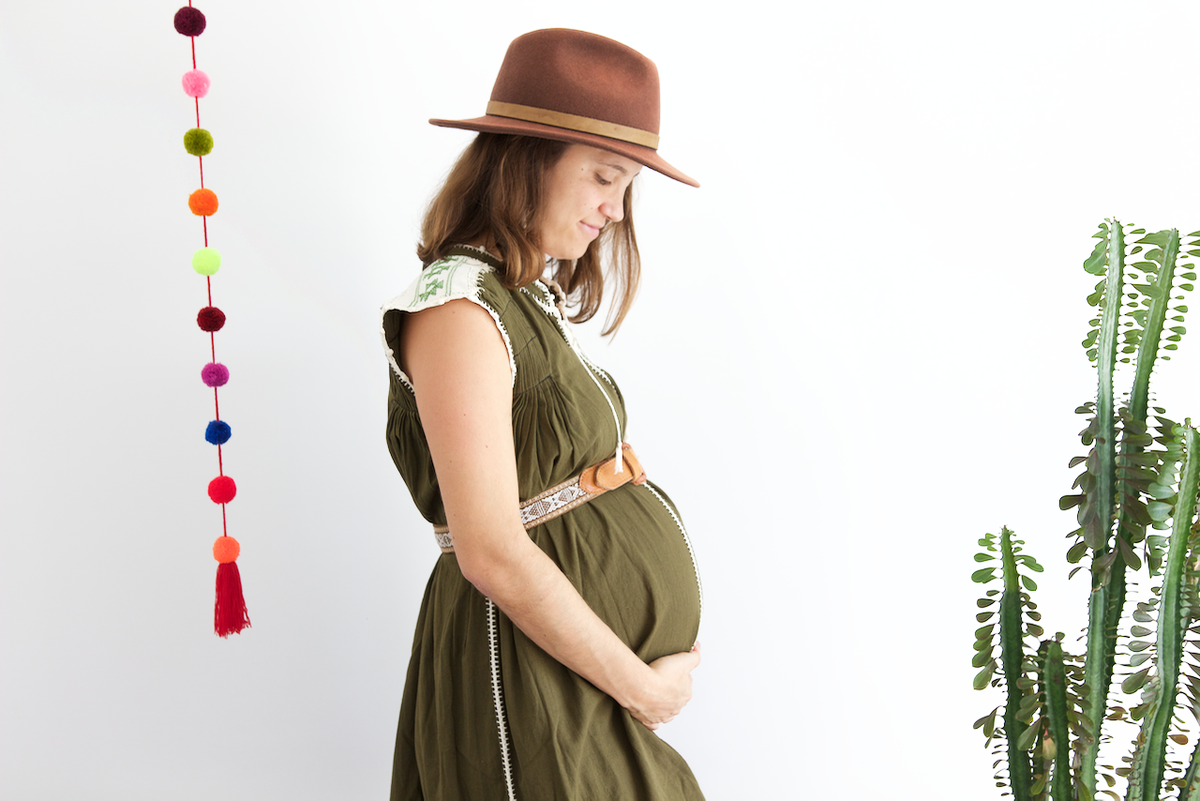 What have we been up to in isolation? I have been growing our little girl. We are very excited to bring her into the world in just a couple of months! I have absolutely loved wearing Cielo throughout my pregnancy so felt inspired to share a few of my favourite designs, versatile enough for before, during and after pregnancy.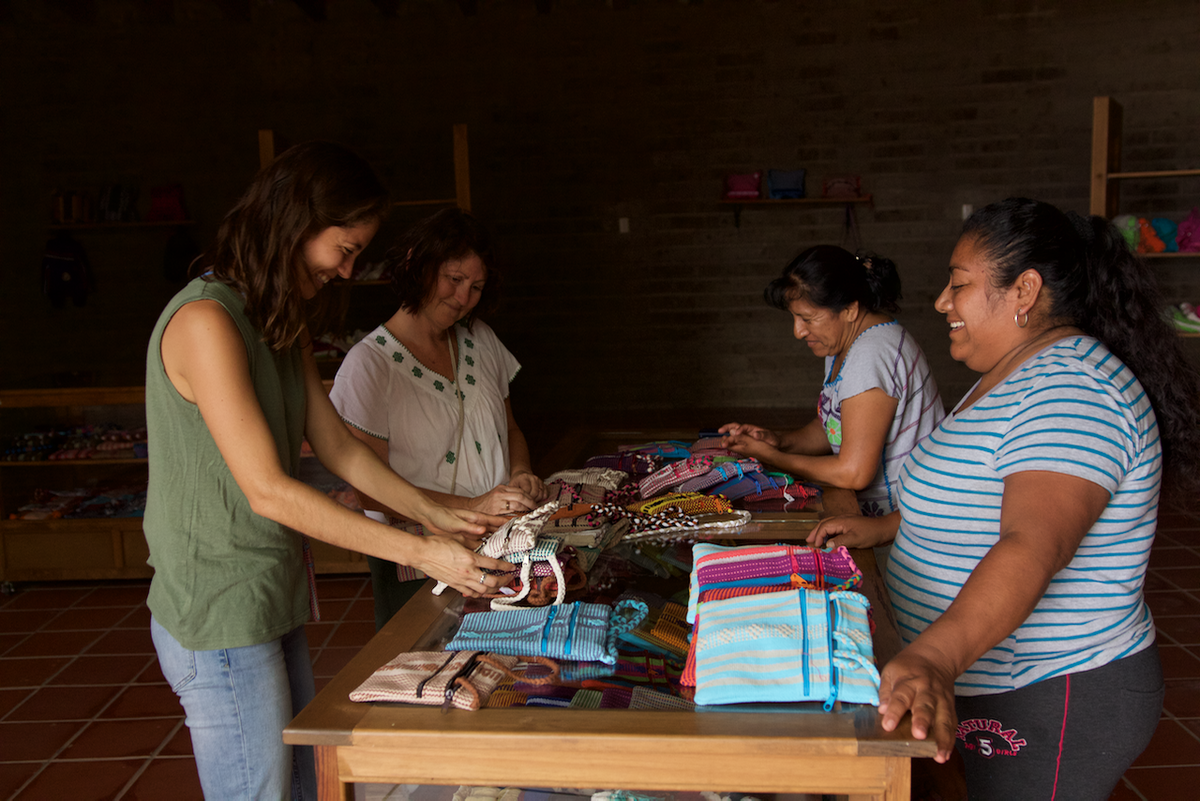 This week was Fashion Revolution Week. It is a time where people all over the world come together to ask their favourite brands #whomademyclothes? Brands and retailers around the world are asked to step up and be transparent about their supply chains.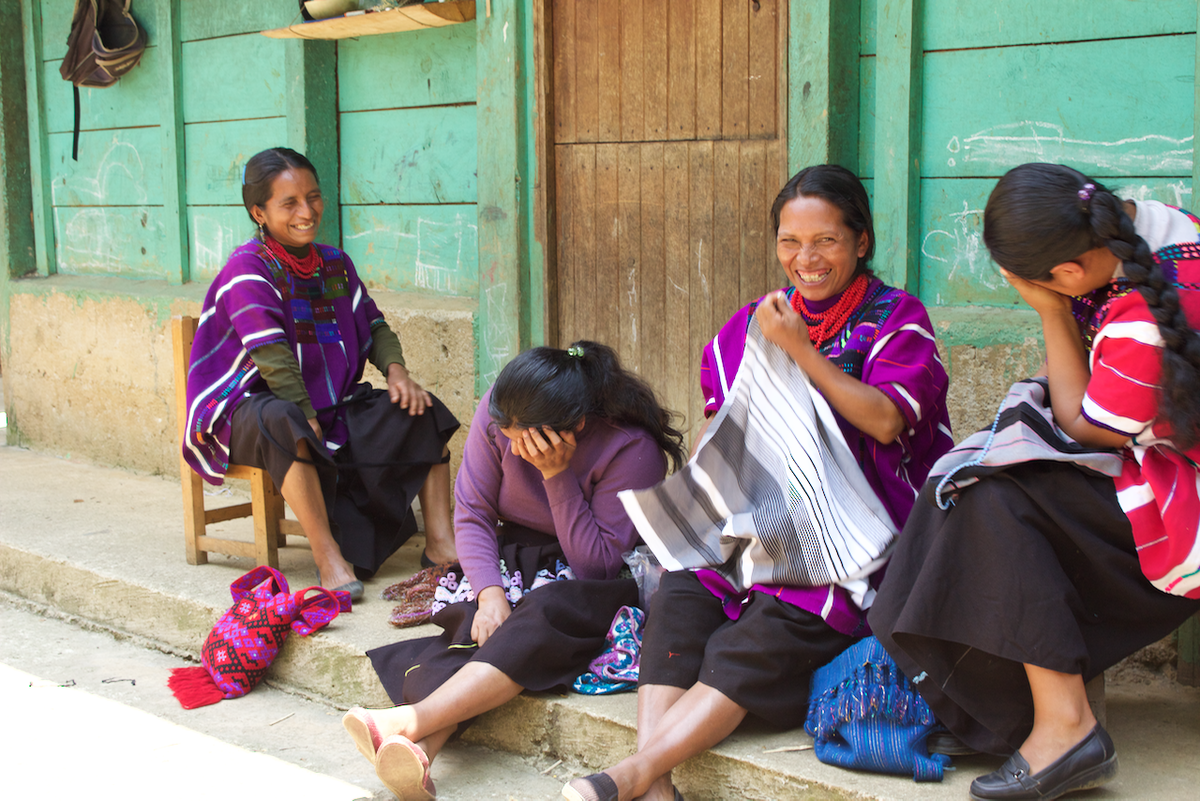 Today is International Women's Day and this year's theme is #EachforEqual where "we can actively choose to challenge stereotypes, fight bias, broaden perceptions, improve situations and celebrate women's achievements. Collectively, each one of us can help create a gender equal world".