Gaining Momentum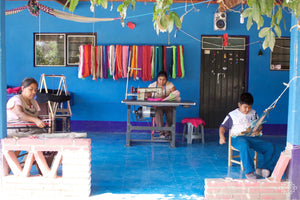 Week three in Oaxaca has certainly been a busy one. From travelling to artisan villages, finalising orders to staying up late at night sewing labels onto pieces and preparing them for shipment, we are gaining momentum.  It is easy to get caught up in the madness but amongst the busy week, we also took time to slow down, listen and learn. Everyone has an incredible story to tell if you take the time to listen and for us, spending time at the artisan villages is the most important part, (and the most fun too!).
Early this week we returned to visit Artemia and Felix in Teotitlan del Valle and it was like visiting old friends. As soon as we walked in, Felix pulled out chairs whilst Artemia gifted us with local fruit. We spoke about our week and learnt more about Felix's handmade ponchos. By the end of our visit Artemia invited us back to have breakfast at their home next week. It made me wonder how many people spent the time to get to know this beautiful couple. We watched as tourists came in and out of the shop, only stopping to ask the price of an item and moving on.
Moacir and I also spent another day in Santo Tomas Jalieza this week. Margarita who is a member of the women's weaving co-operative invited us into her home to show us how she creates the co-ops bag designs. Walking into Margarita's home, we could see why she loved working in her outdoor home-studio. Margarita's courtyard was painted the most beautiful blue and different colours of cotton were displayed like a rainbow behind her old sewing machine.
As Margarita began transforming her hand loomed textiles into a bag, her son Lalito (who was on school holidays) set up his backstrap loom next to her and began weaving his own design. He was so proud to show us how well he could loom, just like his mother. Margarita's mother-in-law soon appeared in the courtyard and began separating and preparing red, black and white thread to be loomed. Moacir and I felt truly grateful to be in the presence of three generations as we watched them create art that was so special to them.
Weaving was passed down from Margarita's parents to her and now her son. The weaving process in their familiy is not just a means to make money, but is a way to conserve and continue their Zapotec traditions. Regardless of whether Lalito wants to pursue weaving as a career, it will always be his cultural tradition first.
What is now clear to us is that the women from the weaving co-operative believe in maintaining their weaving tradition whilst also adapting to the modern world. Evelia (director of the co-op) said that they all feel truly blessed when others appreciate and purchase their art. Evelia explained that creating something with so much meaning whilst providing for themselves and their families is a beautiful way to live. We certainly witnessed this in Margarita's home and at the end of the day she showed us the bag she made with so much pride.
We then walked our way back up to the co-operative, following the dusty cacti trail. Here, Moacir spoke to the co-operatives committee sharing our vision for Cielo with them. Upon leaving, Moacir and I gifted Evelia with photos we took during our visit last week. Evelia then gave both Moacir and I hand loomed bracelets. She explained that it was so we could take a piece of Santo Tomas with us. This beautiful village and the women from the co-operative will always be in our hearts; our relationship is only just beginning.
- Skye.
---
Also in Our Journal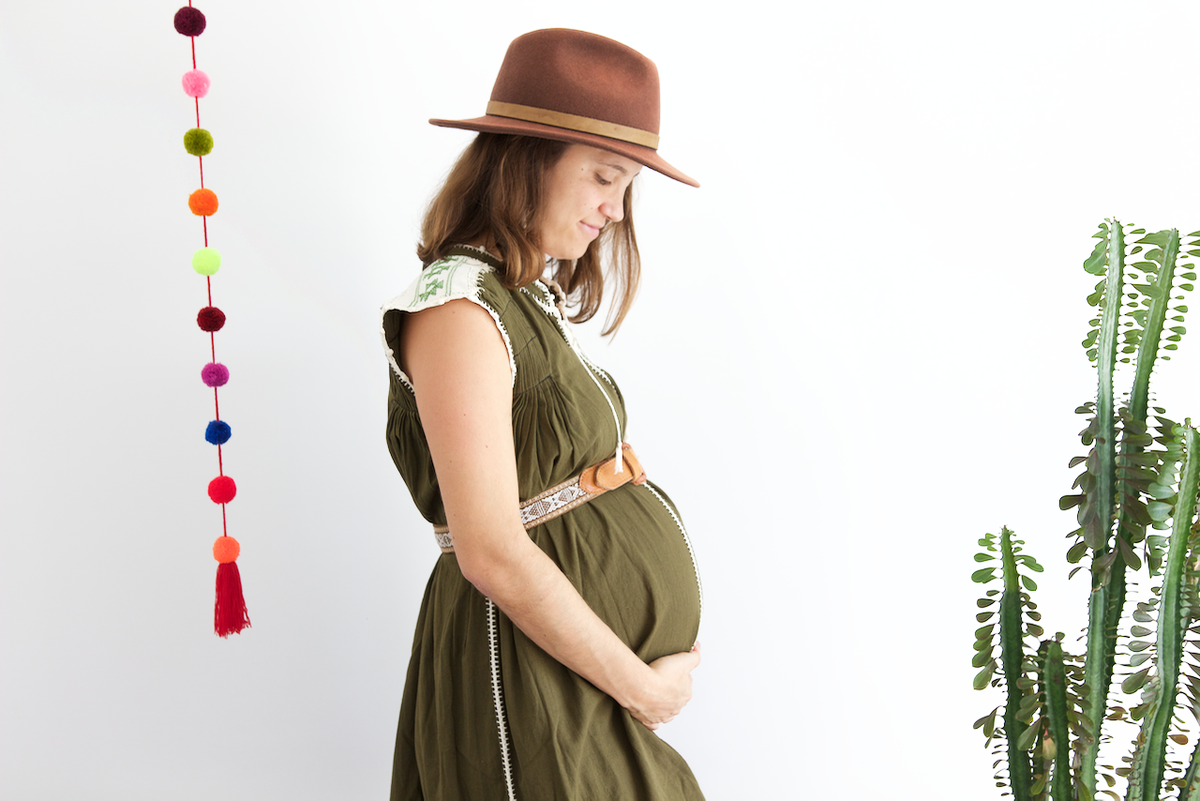 What have we been up to in isolation? I have been growing our little girl. We are very excited to bring her into the world in just a couple of months! I have absolutely loved wearing Cielo throughout my pregnancy so felt inspired to share a few of my favourite designs, versatile enough for before, during and after pregnancy.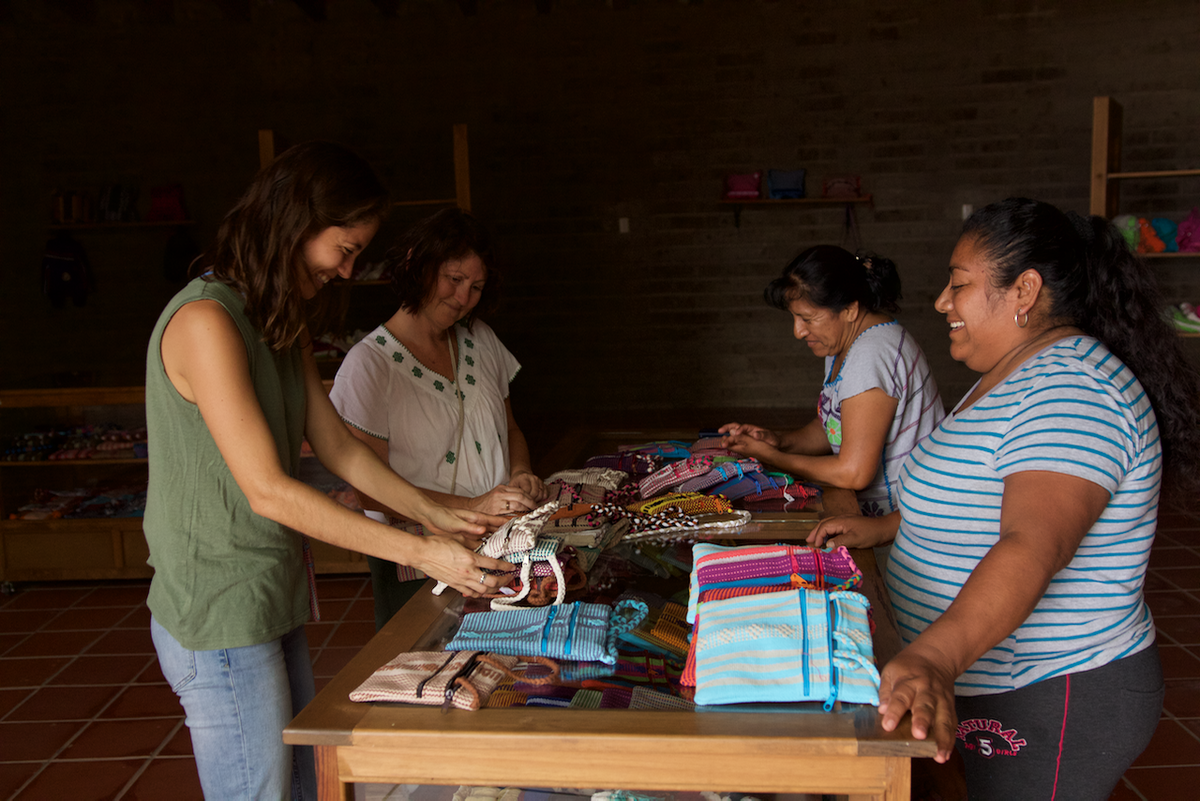 This week was Fashion Revolution Week. It is a time where people all over the world come together to ask their favourite brands #whomademyclothes? Brands and retailers around the world are asked to step up and be transparent about their supply chains.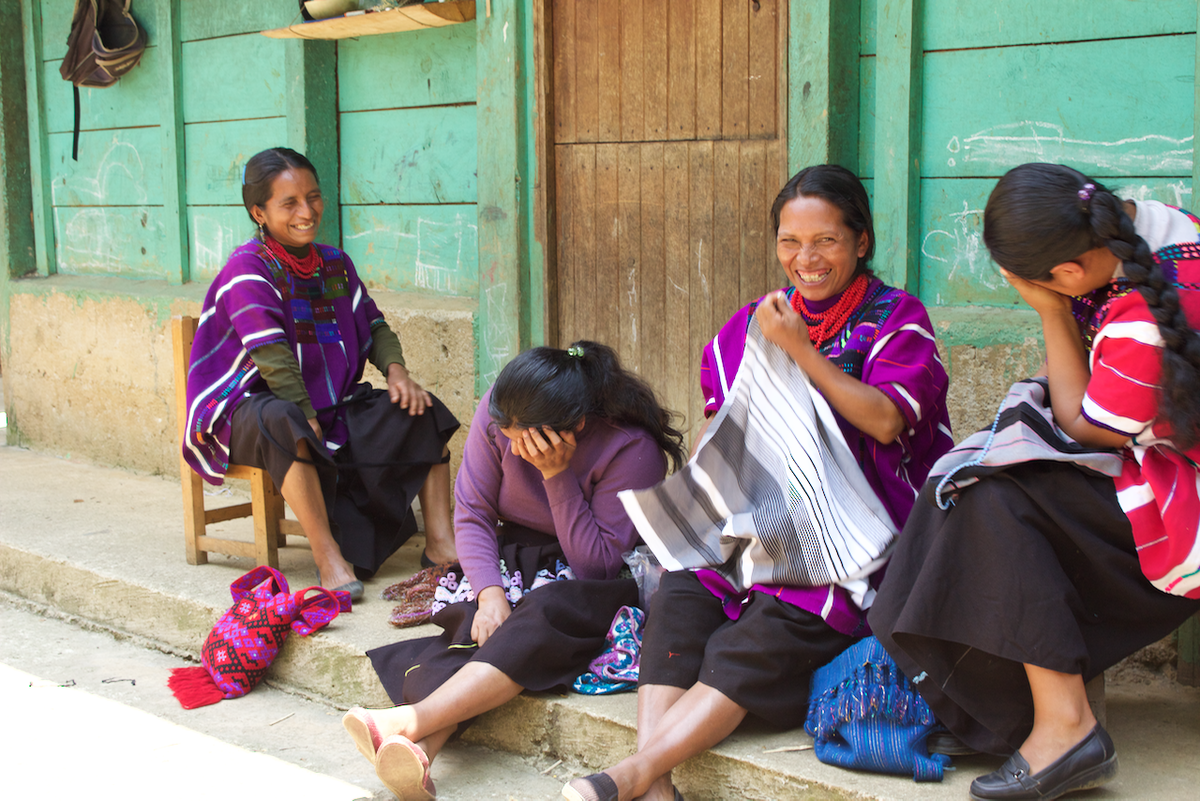 Today is International Women's Day and this year's theme is #EachforEqual where "we can actively choose to challenge stereotypes, fight bias, broaden perceptions, improve situations and celebrate women's achievements. Collectively, each one of us can help create a gender equal world".