Introducing the Montaña Collection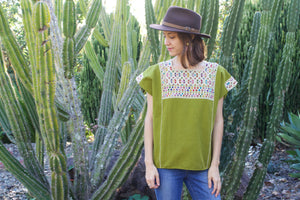 Introducing the Montaña Collection… Montaña meaning mountain in Spanish. We travelled through the Chiapas Highlands and the rolling hills of Oaxaca to bring you these special pieces.
We couldn't help but wait to release these beauties for the cooler weather. Our small collection of blouses are all traditional huipiles, made from thick cotton and look stunning paired with jeans, boots and a jacket or scarf. The designs are also quite versatile and can be paired with maxi skirts or denim shorts in the summer months.
Our Catalina and Vicente Blouses were hand embroidered by artisans in Oaxaca, Mexico. The intricate cross stitch designs are traditional to the town of San Vicente Coatlan. When strolling through the local artisan market, the patterns and colours of these designs caught our eyes straight away.
Catalina (creator of the Catalina Blouses) explained that there are hidden corn and floral motifs throughout the embroidery. The back bottom panel of embroidery also features an incredibly difficult technique that they call "hazme si puedes" or "make me if you can".
We couldn't leave Oaxaca without sourcing some ponchos. Ponchos are the perfect layering pieces! Wear them with jeans, boots and a blouse or long sleeve shirt underneath. Felix from Teotitlan del Valle wove our Felix Wool Ponchos. Teotitlan del Valle is home to many master wool weavers, so it was fitting that we brought a few home. The neutral colours go with everything and we especially love them for travelling. When you aren't wearing it, you can use it as a pillow or blanket.
The Berta Poncho was woven by Humberta from the Weaving Women of Santo Tomas Jalieza, using thick cotton. It is a statement piece that just makes you want to twirl. Perfect for market mornings or festivals.
Now let's take a trip to Chiapas, Mexico for our next pieces...
Our Larrainzar Blouses were all woven by hand in a town that surrounds San Cristobal de las Casas, known as San Andres Larrainzar. Weaving each blouse is a meticulous process. The brocade textile design and body of the blouse is woven using a backstrap loom. Colourful details are then hand embroidered onto the design and the seams are all hand stitched together.
This is also how the textile on our beautiful San Andres Dress was created.
The Aldama Blouse is one of its kind and was handwoven by artisans in Magdalenas Aldama. The blouse features deep ochre tones and vibrant hand embroidery that surrounds the neckline and sleeves.
All of our Montaña designs are authentic pieces that comes straight from the artisans. They are all unique, all one offs, timeless pieces to be cherished and worn forever. We don't believe in fashion trends, these are the designs that Mexican artisans have been wearing for years and we feel very lucky to share them with you. Thank you to the women and men who made them!
Felix & Artemia from Teotitlan del Valle.
The Jolom Mayaetik Women's Weaving Cooperative.
Evelia and the team from the Weaving Women of Santo Tomas Jalieza.
The J'Pas Joloviletik Women's Weaving Cooperative.
We shot the Montaña Collection at the beautiful Noosa Botanical Gardens. We couldn't have asked for a more picturesque place to shoot as the cacti garden made us feel like we were back in Mexico.
Thank you & enjoy!
- Skye and Moacir.
Shop the Montaña Collection now by clicking this link! 
---
Also in Our Journal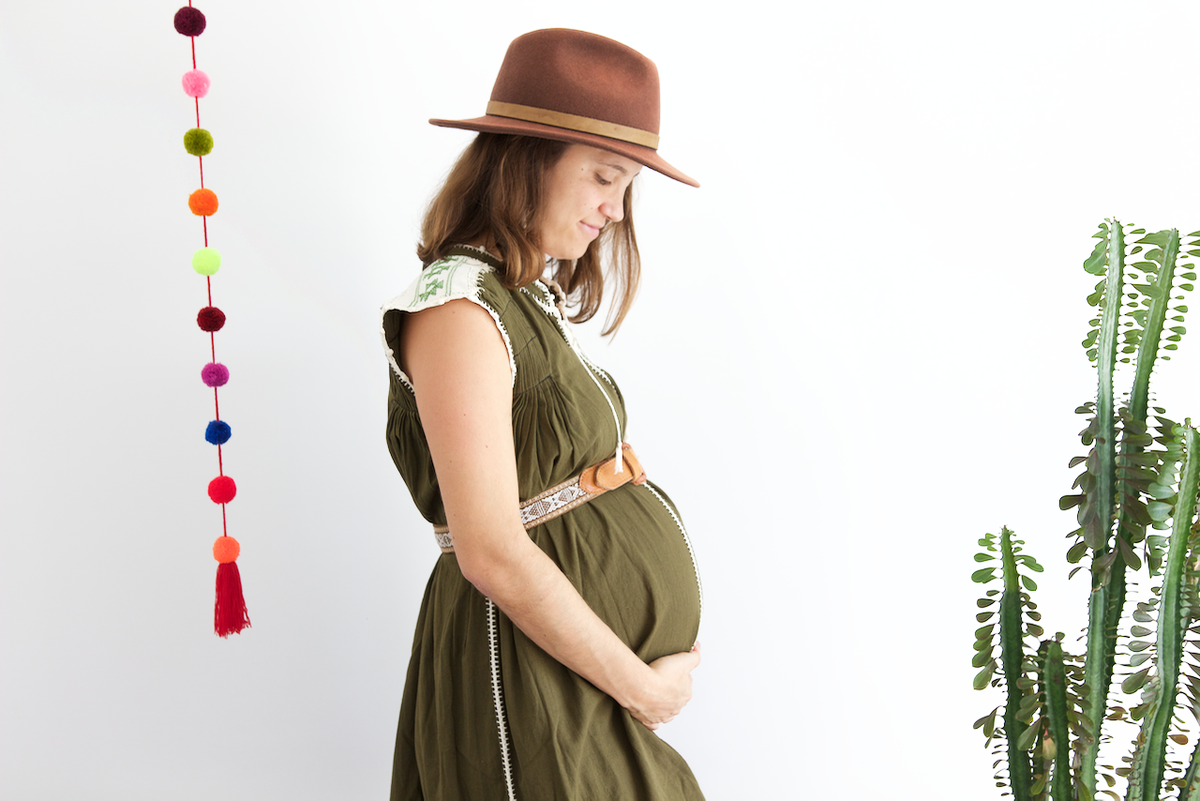 What have we been up to in isolation? I have been growing our little girl. We are very excited to bring her into the world in just a couple of months! I have absolutely loved wearing Cielo throughout my pregnancy so felt inspired to share a few of my favourite designs, versatile enough for before, during and after pregnancy.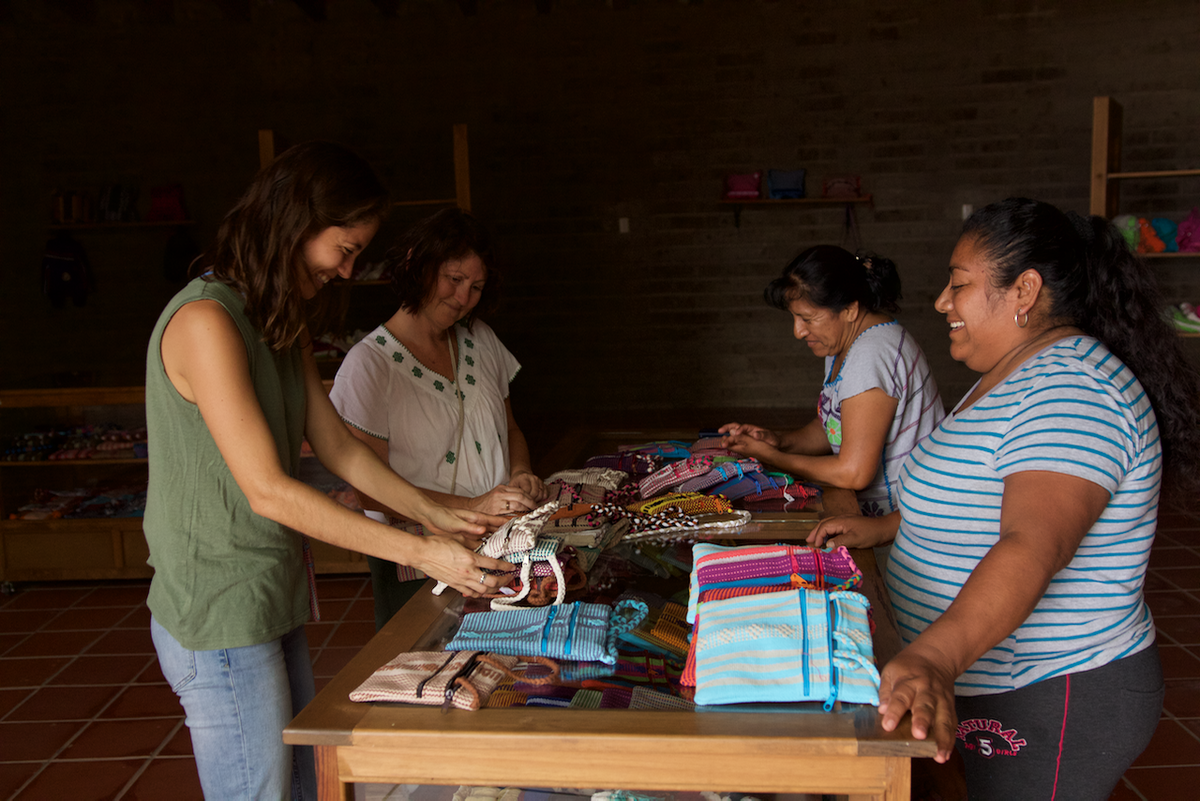 This week was Fashion Revolution Week. It is a time where people all over the world come together to ask their favourite brands #whomademyclothes? Brands and retailers around the world are asked to step up and be transparent about their supply chains.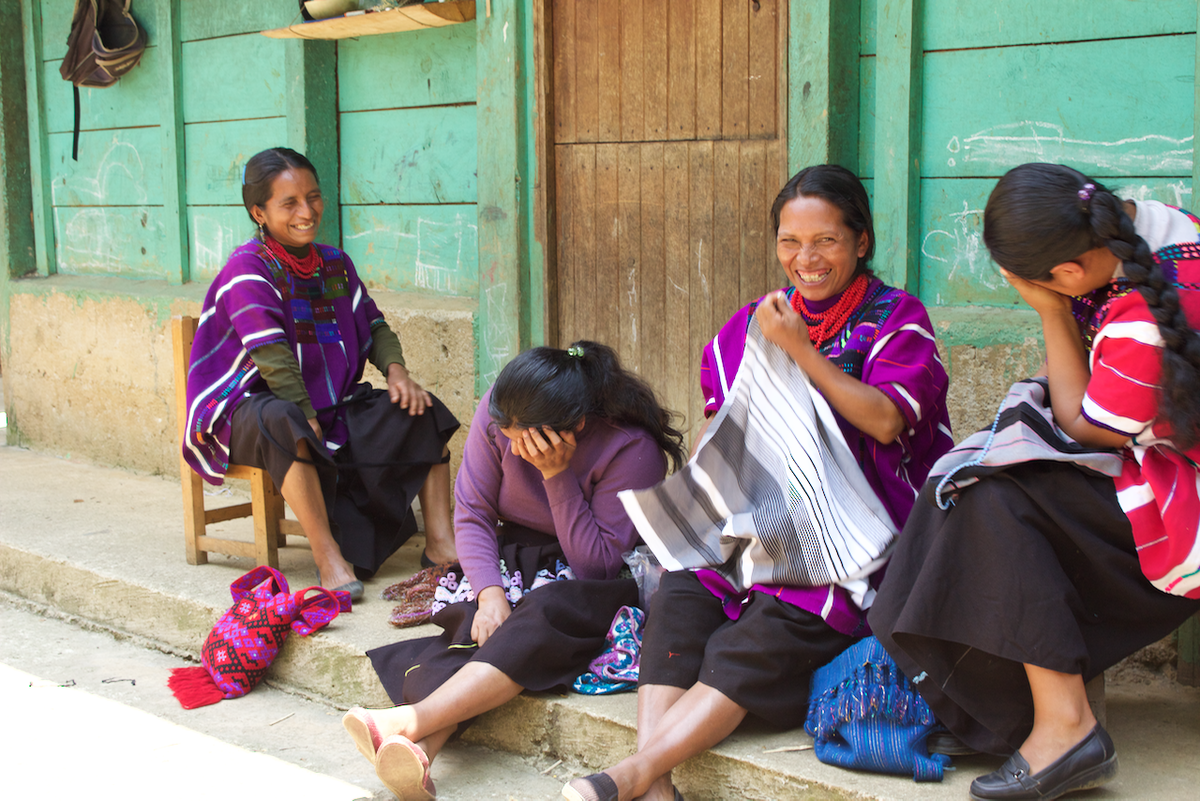 Today is International Women's Day and this year's theme is #EachforEqual where "we can actively choose to challenge stereotypes, fight bias, broaden perceptions, improve situations and celebrate women's achievements. Collectively, each one of us can help create a gender equal world".