NEW Timeless Designs Made by Artisan Vicky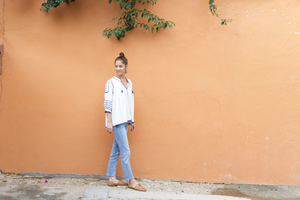 Hola Cielo friends and family,

Today we are launching a very special collection that is so close to our hearts and we want to give you all an insight into how these pieces came to be.

We often get asked about how we connect with our artisan partners. For us, we have found most of our makers by being on the ground in Mexico or Guatemala. We do a lot of research and spend time in each community. It can be difficult to form new partnerships while living in Australia, so sometimes we come across makers via the wonders of social media.
One day I stumbled upon a photo on Instagram of an amazing blouse that was made in Oaxaca. I had no idea who created it, but knew that we needed to meet the maker. I messaged the woman who was wearing the blouse and asked her who made it. That is the beauty of ethical fashion and knowing who makes your clothes, you promote their work by simply wearing their pieces and this opens up more opportunities for them as artisans. She kindly gave us the artisans phone number and it turned out to be the amazing Vicky.
We called Vicky and after our initial phone call instantly placed an order with her. That is something we don't normally do as trust is usually built over time. Our relationships usually come from mutual respect that is developed when we work with our artisans in person, in their cooperatives or home workshops. We just knew that despite the distance, we had to work with Vicky. Her designs were so unique that we couldn't pass up the opportunity.
A few months later we arrived in Oaxaca City. Meeting Vicky was an absolute highlight of our trip. Vicky lives in the city throughout the week and then stays with her parents in her hometown of San Juan del Rio on the weekends. San Juan del Rio is a rural community that doesn't provide women with many opportunities. The main industry there is mezcal which is predominantly made by men. That is why women like Vicky have made industries for themselves.
Vicky learnt how to hand crochet at a young age and by early adulthood was making simple yet stunning blouse designs. Over the years she has perfected her technique and now creates intricately detailed blouses, dresses and skirts that are truly breathtaking. She has now taught over 50 women in her community how to crochet and has created a small cooperative group. Vicky manages the creative process, provides the women with work, teaches them new techniques and handles all of the new business partnerships. She is extremely busy as a mother, artisan, business owner, boutique assistant, daughter and sister, but still found the time to take us to visit her family in San Juan del Rio.
We could see why Vicky was such a down to earth person, her parents were incredibly kind and showed us around their home. They are currently building a workshop and small shop on the top story, to give Vicky's group a space to create. Vicky's work is now helping to provide for her parents as her father can no longer work due to age and injury. Her mother now works alongside her too.
As we stood on their rooftop, Vicky opened up and shared her vision with us. Her hope is to one day build an organic cotton farm in San Juan del Rio. There are more women than there are men in her town, because most men travel to the United States for work (like her father did many years ago) and send money home to their families. By creating the farm, she hopes that it could provide men and women with sustainable employment, while also making organic cotton accessible for her clothing designs. She would love for every thread that she uses in her pieces to be locally sourced and organic, as she explains that her Zapotec roots encourage her thoughts on sustainability and caring for the environment.
We also witnessed Vicky's incredible creative process. She demonstrated her hand crochet technique, how she measures and cuts each cotton panel and her mother showed us how each panel is sewn together. The skill, patience and creativity that goes into each design is so inspiring, resulting in a unique piece of wearable art that is timeless and made to be treasured forever. When we saw the finished pieces, we knew we had found something special. Here are Vicky's creations. We hope that you love them as much as we do.

-Much love,
Skye & Moacir.
---
Also in Our Journal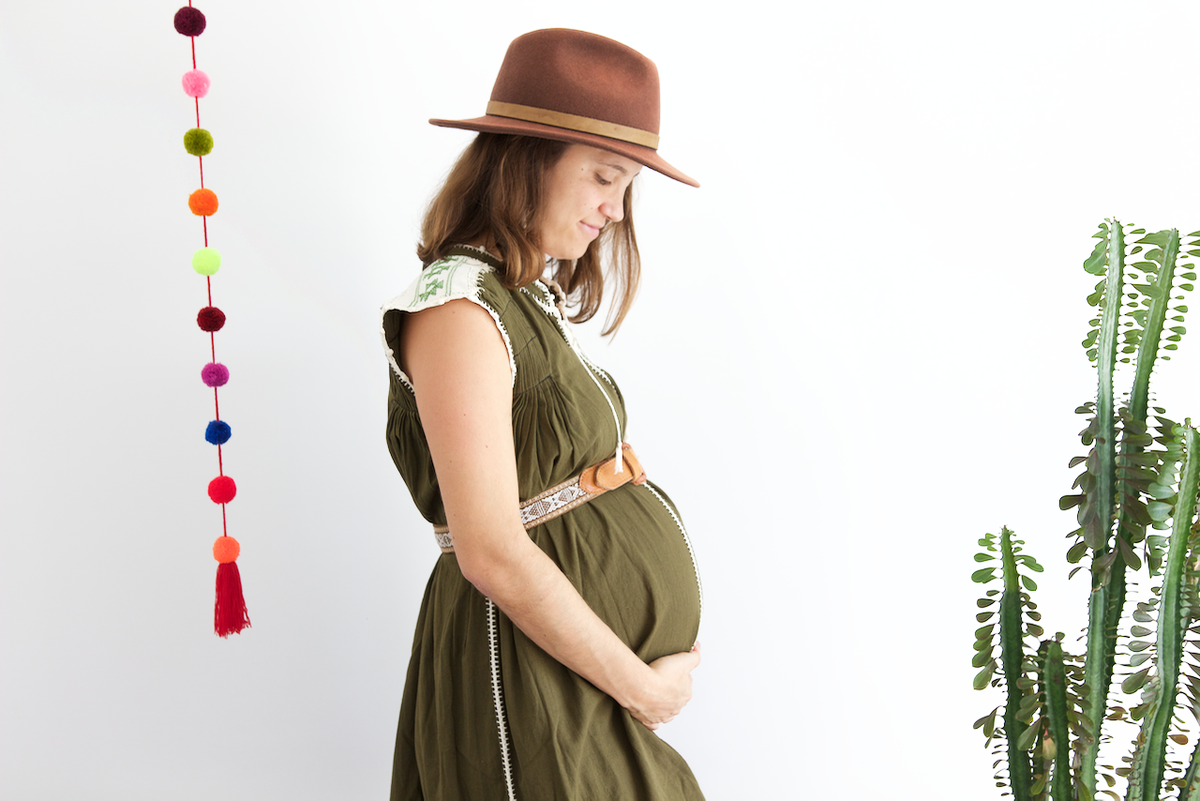 What have we been up to in isolation? I have been growing our little girl. We are very excited to bring her into the world in just a couple of months! I have absolutely loved wearing Cielo throughout my pregnancy so felt inspired to share a few of my favourite designs, versatile enough for before, during and after pregnancy.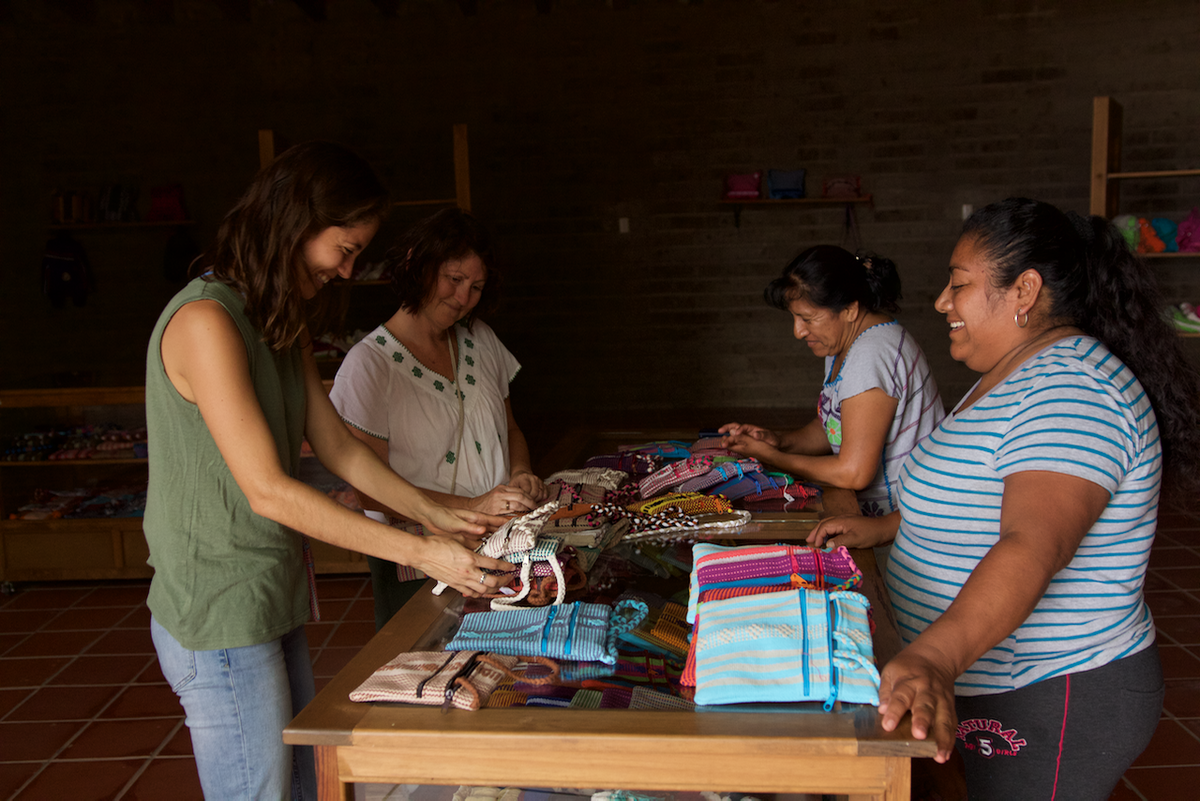 This week was Fashion Revolution Week. It is a time where people all over the world come together to ask their favourite brands #whomademyclothes? Brands and retailers around the world are asked to step up and be transparent about their supply chains.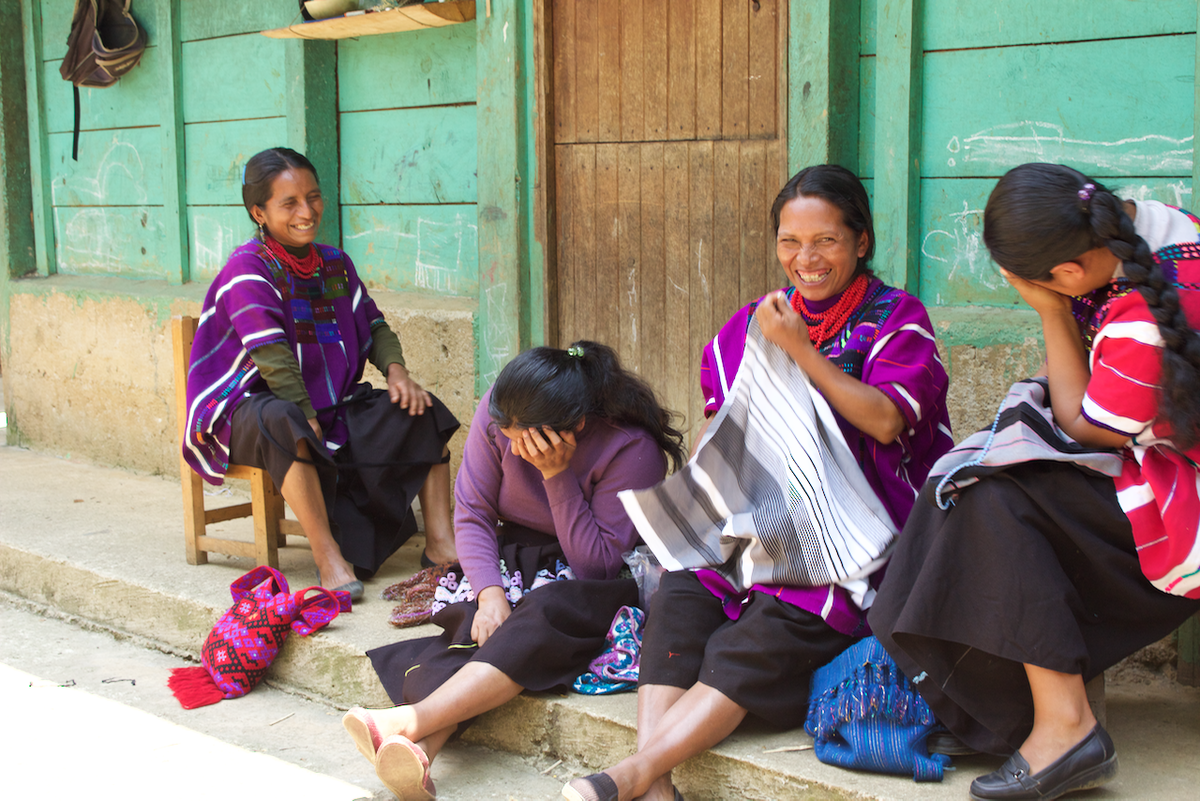 Today is International Women's Day and this year's theme is #EachforEqual where "we can actively choose to challenge stereotypes, fight bias, broaden perceptions, improve situations and celebrate women's achievements. Collectively, each one of us can help create a gender equal world".