Piece of the Week: Cielo's Ikat Throws and Blankets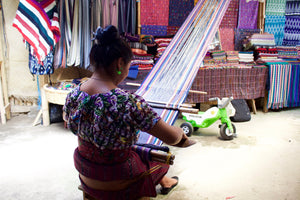 I have always had an appreciation for handwoven textiles. Their meaning goes beyond their use as they have great cultural significance and depth. Each textile is made with patience, tradition and creativity and forever holds the story of the artisan who created it.
When Moacir and I spent 1 month in Lake Atitlan, Guatemala, we met with the Tz'utujil Maya women from the Single Mothers Cooperative (Madre Solteras) of San Juan la Laguna. It was here that we learnt about the incredible process of natural dyes, a technique that has been passed down from generation to generation. The women create throws and blankets using this incredible process and the result it absolutely stunning.
Firstly the women collect plants, fruits and vegetables from their local environment, choosing specific ingredients to create certain colours. For example, avocado pits are used to create green dye and cacao is used to create brown dye. They add their chosen ingredients to water that is boiled on a wood fire stove and strain the ingredients once they have their desired colour. They then add organic white cotton to the stove and boil until the threads change to a beautiful hue. They rinse the cotton in a colour fixative solution, so that the colours won't run, before washing the cotton and drying it in the sun.
The cotton is then separated and strung to a backstrap loom. The women weave 3 to 5 lienzos (panels), depending on the size of the throw or blanket and then hand stitch the panels together. Tassels on the end are hand twisted and knotted, sometimes creating a macrame finish. As each element is created by hand, each individual throw or blanket can take up to or over 1 week to create.
We have limited numbers of our Ikat throws and blankets online, all made by the Single Mothers Coop using this incredible technique. The colours that come from natural dyes are exquisite and can transform any interior.
Thanks so much for reading and stay tuned for our next piece of the week!
-Skye.
Click the link to SHOP Ikat Throws & Blankets
Click the link to LEARN MORE about the Single Mothers Cooperative of San Juan la Laguna
---
Also in Our Journal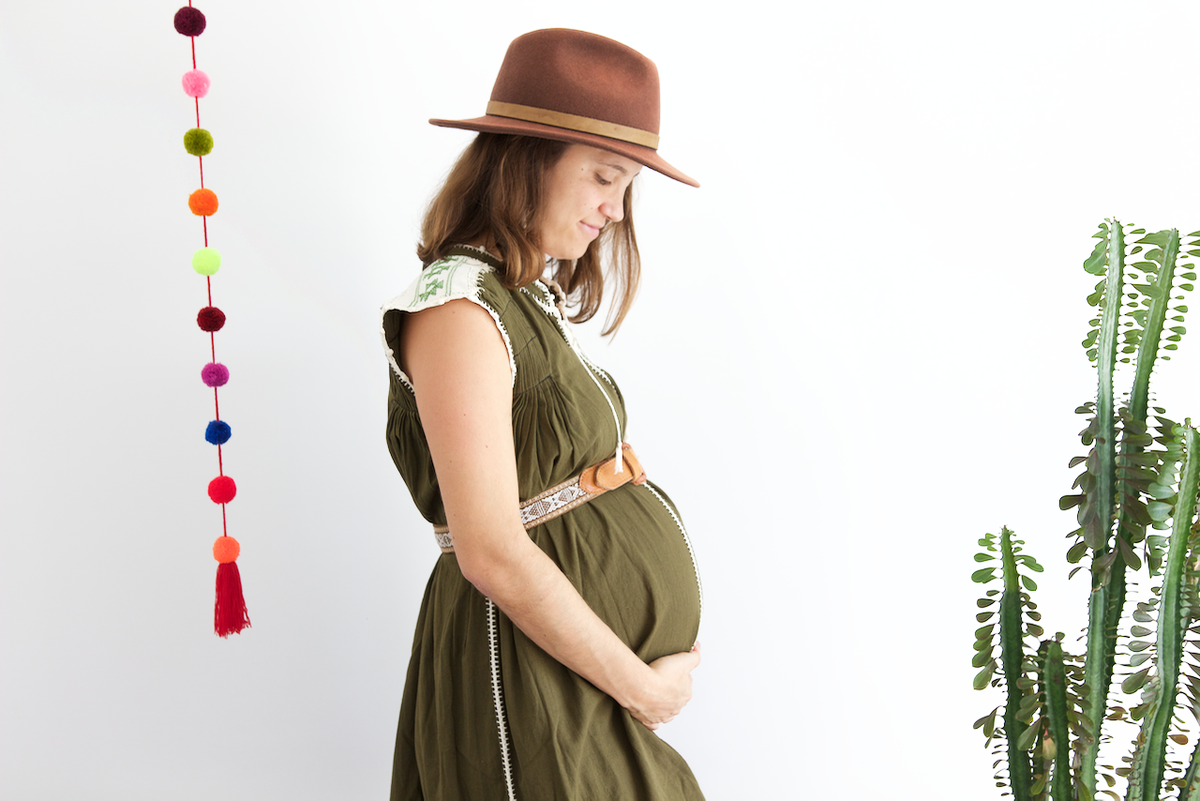 What have we been up to in isolation? I have been growing our little girl. We are very excited to bring her into the world in just a couple of months! I have absolutely loved wearing Cielo throughout my pregnancy so felt inspired to share a few of my favourite designs, versatile enough for before, during and after pregnancy.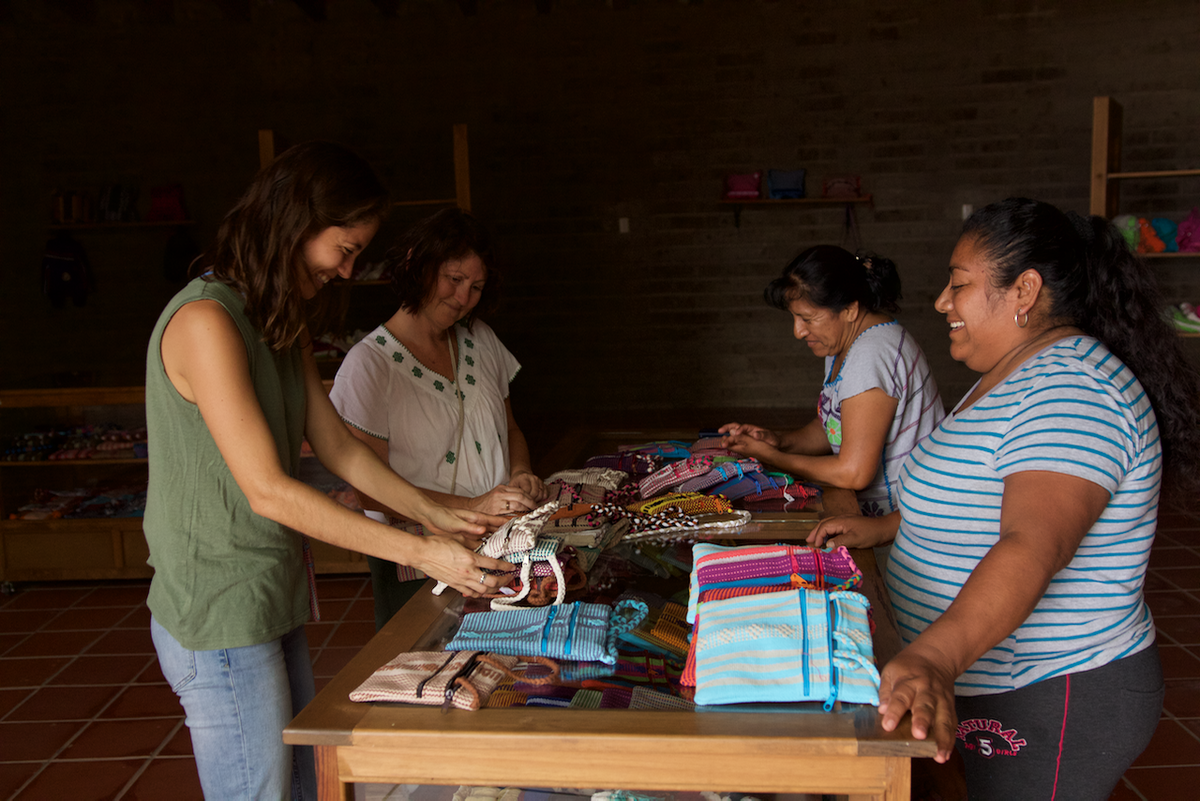 This week was Fashion Revolution Week. It is a time where people all over the world come together to ask their favourite brands #whomademyclothes? Brands and retailers around the world are asked to step up and be transparent about their supply chains.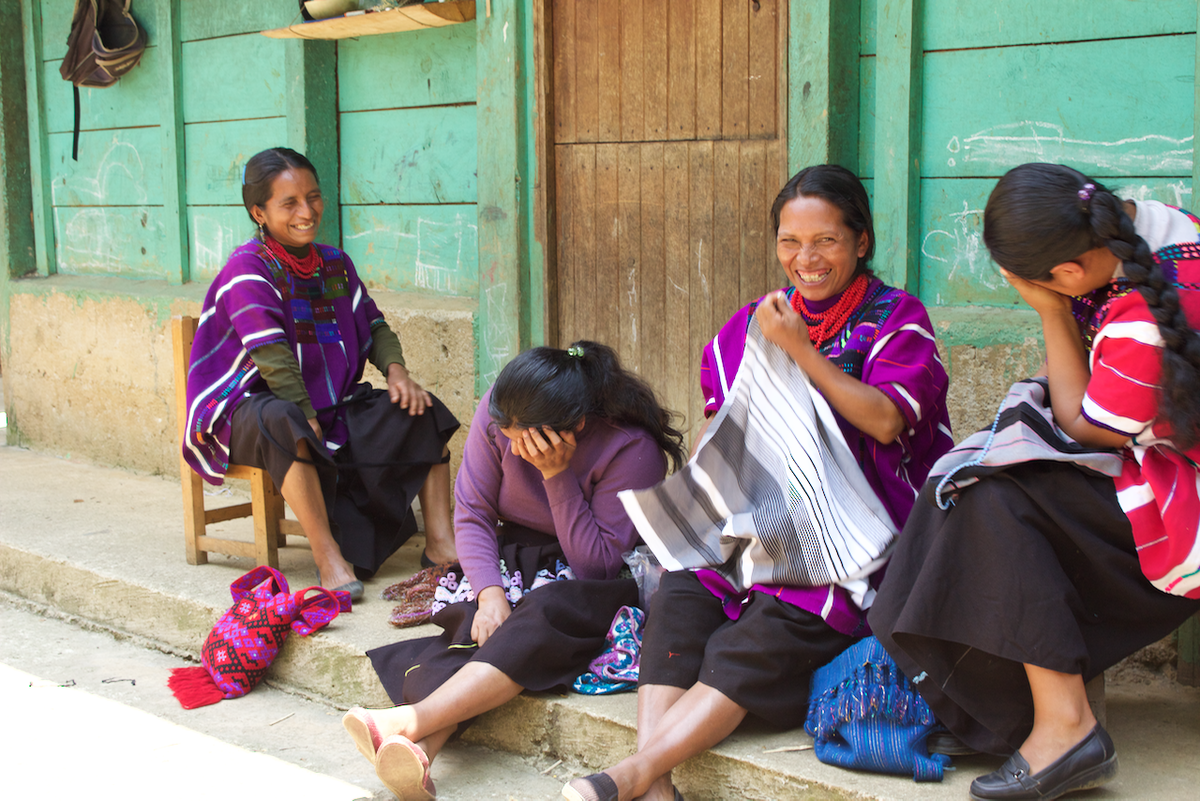 Today is International Women's Day and this year's theme is #EachforEqual where "we can actively choose to challenge stereotypes, fight bias, broaden perceptions, improve situations and celebrate women's achievements. Collectively, each one of us can help create a gender equal world".