Piece of the Week - The Pantelho Blouse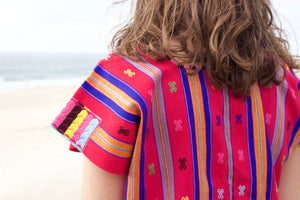 Wear a design that tells a story. A piece that is made with tradition, creativity and integrity.
This week's feature piece is a timeless blouse that combines contrasting colours with unique embroidery. The Pantelho Blouse was handwoven traditionally on a backstrap loom by extremely talented women from the Jolom Mayaetik Weaving Co-operative, located in the Chiapas Highlands, Mexico. The blouse is named after the town in which this particular design originates. During our time in San Cristobal de las Casas last year, we were lucky enough to travel 3 hours to Yochib to visit members of the cooperative and learn more about the art of the backstrap loom.
The vertical stripes and vibrant colours of the Pantelho Blouse are a perfect combination! After the front and back of the blouse is woven, the two panels are stitched together. An intriguing design is then hand embroidered onto the sleeves and neckline, making each blouse one of a kind. The difficulty involved in the handmade process means that this blouse takes 1 week to create.
The blouse also holds sacred Maya representations. The symbol of the sacred toad has been hand embroidered inside the stripes. Women from the cooperative explained that in Maya belief, the toad signifies a fertile earth and Maya elders say that when toads sing, the saints are happy and they send rain to earth. You can find out the name of the woman who made each Pantelho Blouse, by heading to the details section underneath each blouse.
The boxy shape of the Pantelho Blouse pairs perfectly with jeans, denim shorts and skirts so you can wear this beauty all year round! The blouses are a stand out design and are made to be treasured for years and years.
Click to SHOP!
Click to learn more about the Jolom Mayaetik Weaving Cooperative!
---
Also in Our Journal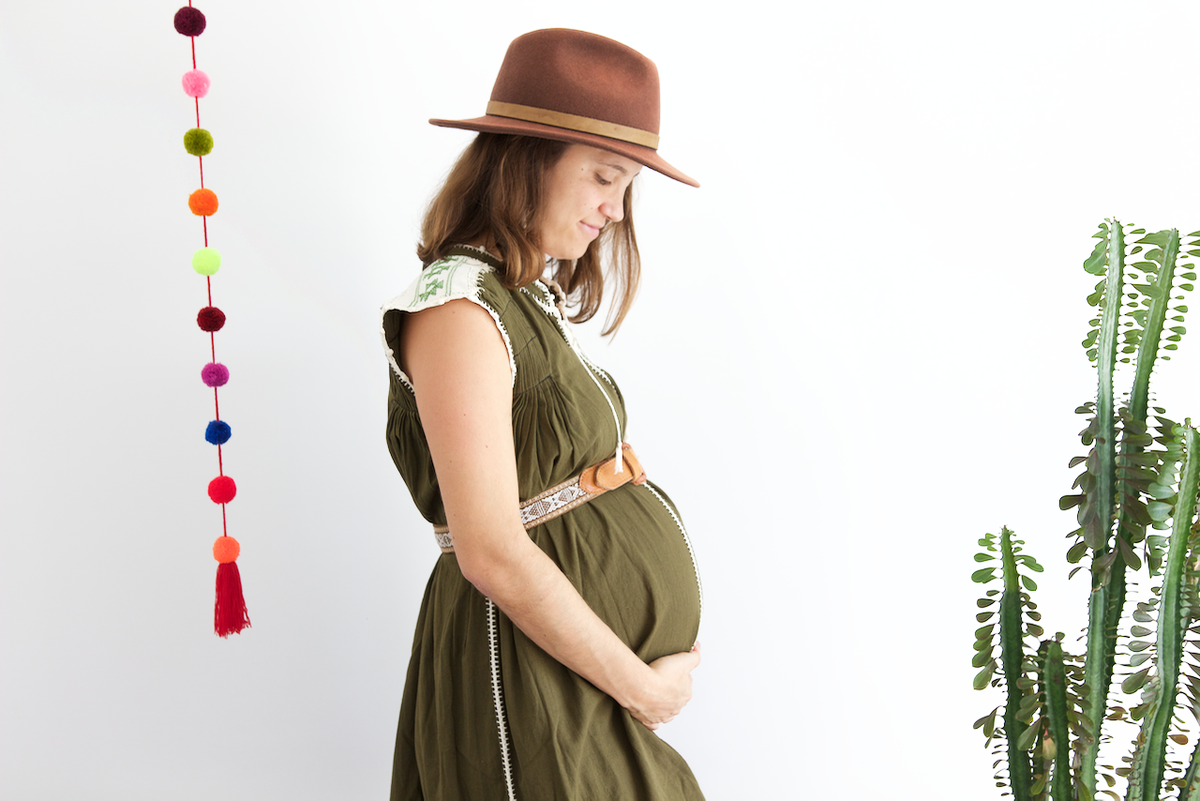 What have we been up to in isolation? I have been growing our little girl. We are very excited to bring her into the world in just a couple of months! I have absolutely loved wearing Cielo throughout my pregnancy so felt inspired to share a few of my favourite designs, versatile enough for before, during and after pregnancy.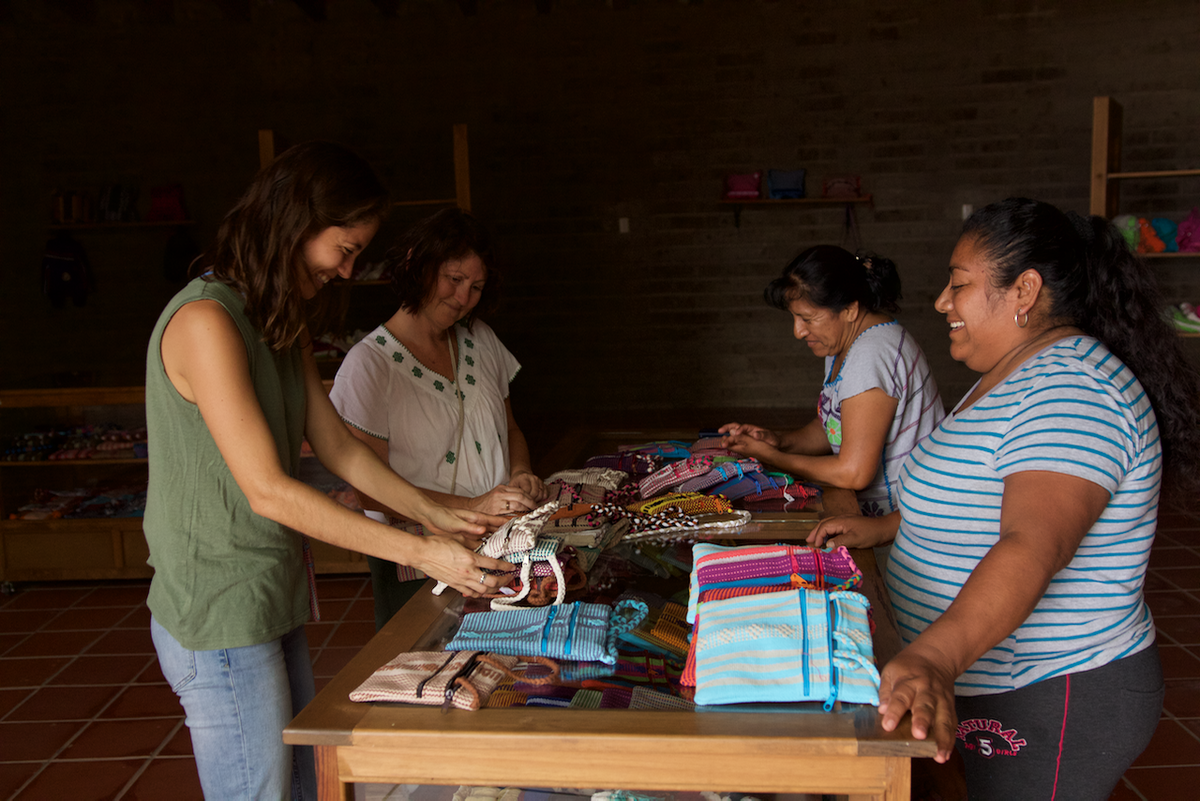 This week was Fashion Revolution Week. It is a time where people all over the world come together to ask their favourite brands #whomademyclothes? Brands and retailers around the world are asked to step up and be transparent about their supply chains.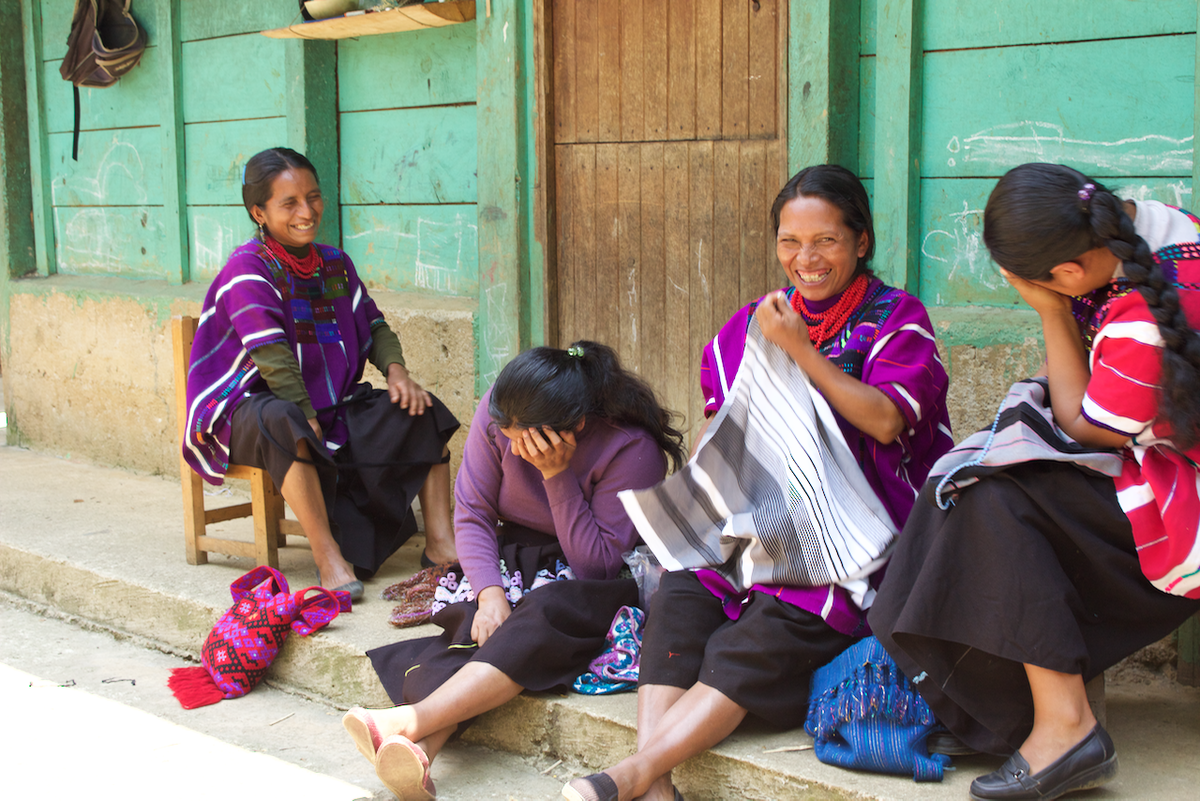 Today is International Women's Day and this year's theme is #EachforEqual where "we can actively choose to challenge stereotypes, fight bias, broaden perceptions, improve situations and celebrate women's achievements. Collectively, each one of us can help create a gender equal world".