Valentine's Day Gift Guide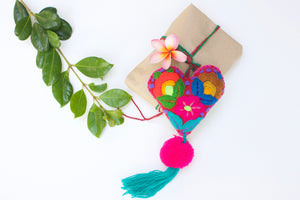 We believe that everyday is the day to give and receive love! However, sometimes we feel that it is special to give your partner a token of love on Valentine's Day. Valentine's Day is coming up on the 14th of February and we have a few ethically made gift ideas to help you choose a treasure for that special someone.
Spread the love with our Corazon and Flor Pom Poms. Hand embroidered by women from the Jolom Mayaetik Co-operative, each one is unique, just like the person who receives it. Another great option are our Pom Pom Tassels! Hang them on a wall, door knob or bag, these beauties provide a lovely colour pop and are loved by everyone.
Our Catarina Clutches are the perfect gift for the bohemian soul. Each Catarina Clutch is one of a kind and a practical accessory for everyday necessities. The handwoven textile is a 'huipil'; the traditional blouse that Maya women wear throughout Guatemala. Do you have a dinner date planned for Valentine's Day? Then this is the perfect accessory!
Fancy a romantic picnic for two? Our Rainbow or Ikat Throws will do the trick! Not only do they make great picnic rugs, they also make beautiful bed blankets or wall hangings.
Lucky last! Our Laguna Coin Pouches are another lovely little gift. Each one was handcrafted by the Single Mothers Cooperative of San Juan la Laguna, Guatemala. The textiles are all unique, making each one special. Why not place a piece of jewellery inside for an extra special present.
All Australian orders are posted with express post to ensure a quick delivery and if you need any assistance we are just an email away! You can also click on the images above to take you straight to the website.
For Noosa locals, email or FB message us to make a studio appointment. Come and shop in person and we can help you out with some more gift ideas!
Enjoy the rest of your week!
- Skye & Moacir.
---
Also in Our Journal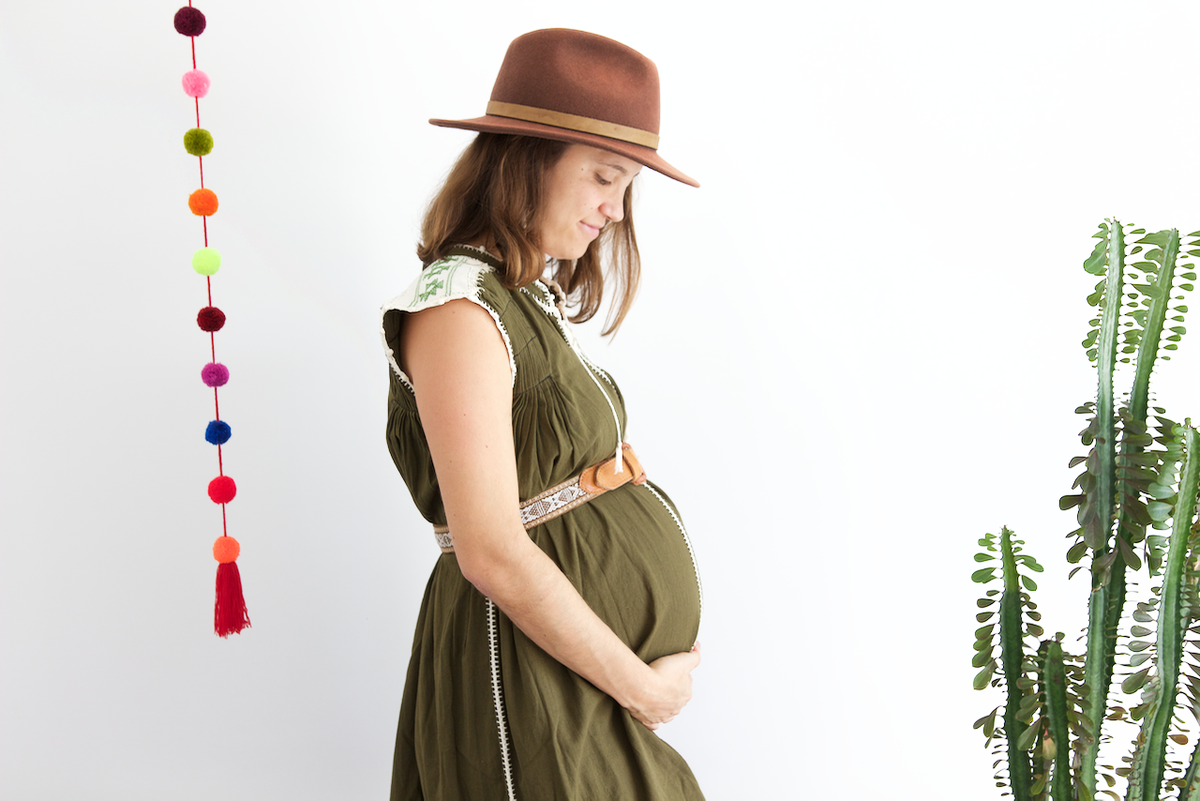 What have we been up to in isolation? I have been growing our little girl. We are very excited to bring her into the world in just a couple of months! I have absolutely loved wearing Cielo throughout my pregnancy so felt inspired to share a few of my favourite designs, versatile enough for before, during and after pregnancy.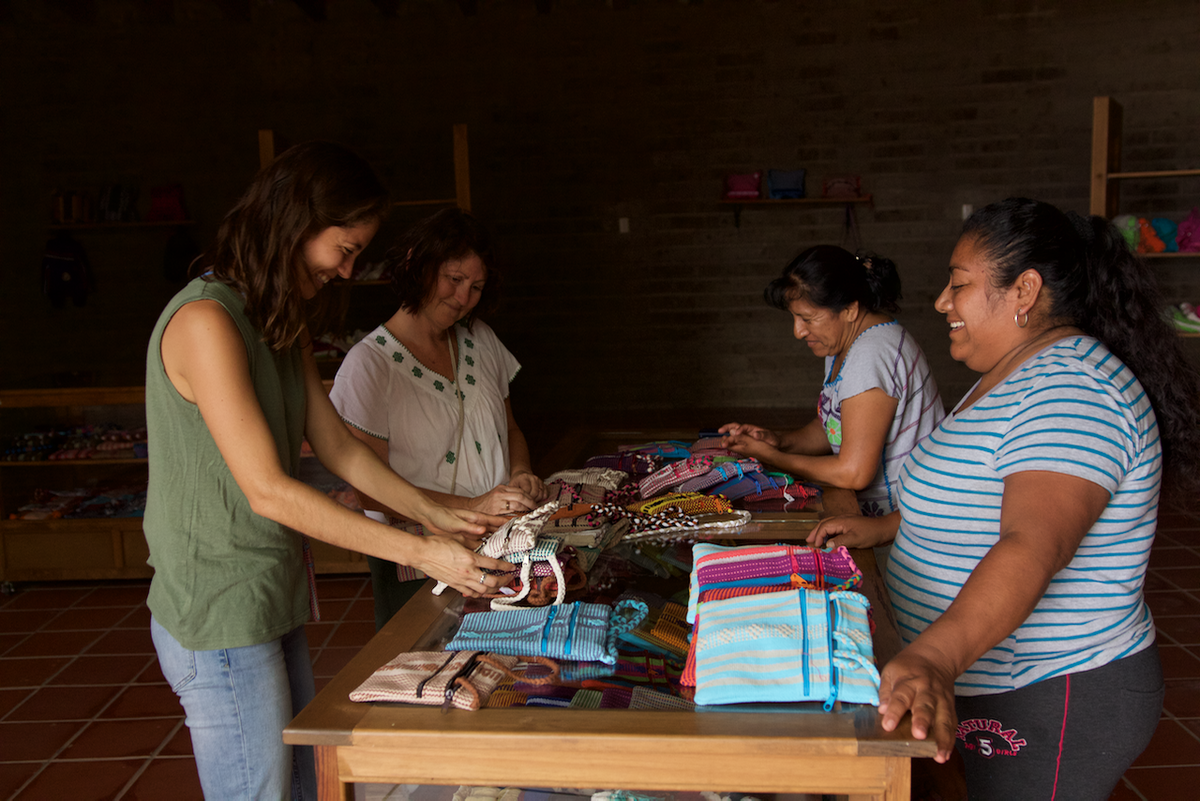 This week was Fashion Revolution Week. It is a time where people all over the world come together to ask their favourite brands #whomademyclothes? Brands and retailers around the world are asked to step up and be transparent about their supply chains.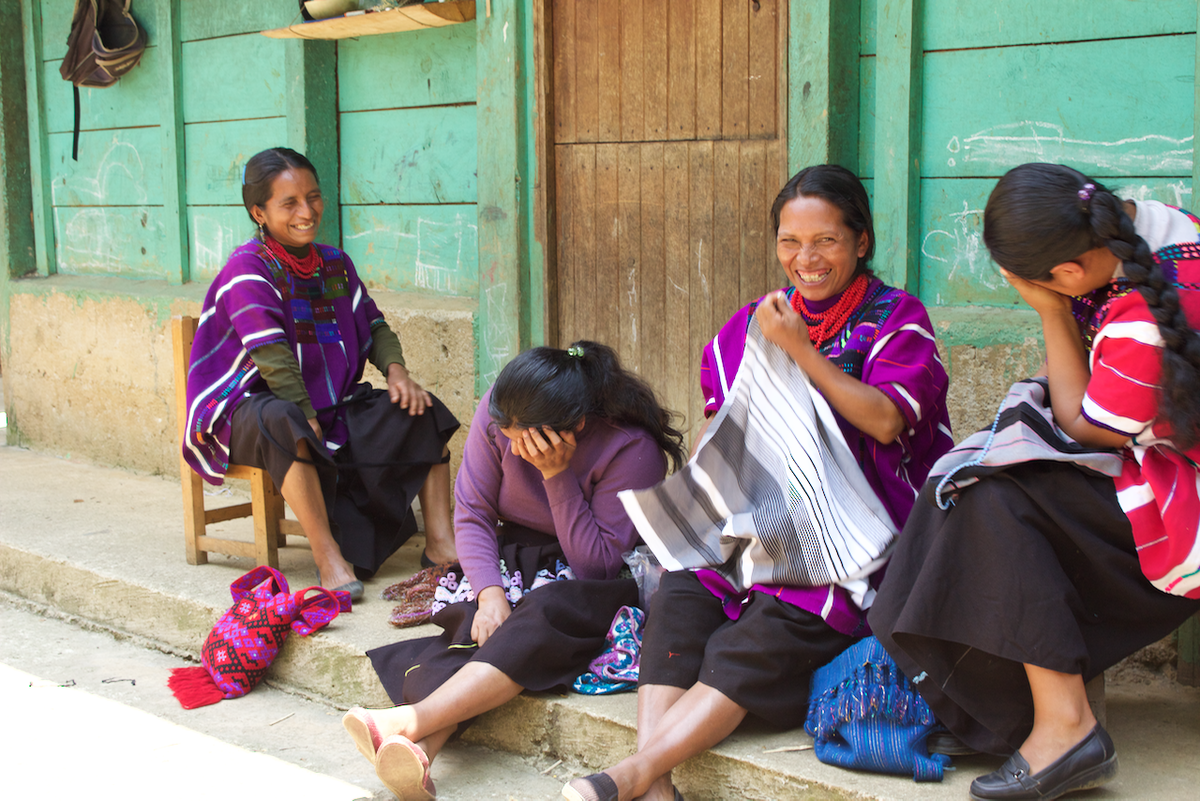 Today is International Women's Day and this year's theme is #EachforEqual where "we can actively choose to challenge stereotypes, fight bias, broaden perceptions, improve situations and celebrate women's achievements. Collectively, each one of us can help create a gender equal world".